Soul Sense Video Blogs Series
If you believe that success is an energizing and sustaining force beyond money; if you believe that the choices you make on a daily basis can empower you to creatively transcend the challenges that come your way, you have found the right book.
Soul Sense will walk you through the three elements of what today's most grounded,innovative, and thoughtful leaders are striving toward, in a way that is both practical and illuminating. Understanding your Soul Call, Soul Fire, and Soul Care will not only help you evolve the way you approach business, but how you inhabit and claim all facets of your life.
ADRIENNE ARLEN DUFFY owner and co-founder of Big Futures Inc., is an innovative leadership coach and consultant who works internationally to help individuals, entrepreneurs, corporations, and non-profit organizations achieve greater results and more fulfilling success. With her unique approach, she focuses on vision, strategy, and accountability — but to that powerful mix, she adds what she has found to be an essential ingredient: Soul Sense.
"The Soul should always stand ajar." Emily Dickinson
Video Blog 1:
Introducing Soul Sense Author Adrienne Arlen Duffy
Video Blog 2:
Welcome to the Soul Sense Video Blog Series!
Video Blog 3: 
Soul Care Days or Time
Video Blog 4: 
Golden Threads – No State of Being is Permanent
Video Blog 5: 
Golden Threads – Being Present
Video Blog 6: 
Golden Threads – Being Aware of Beauty
Video Blog 7: 
Golden Threads – Caring About Your Surroundings
Video Blog 8: 
Golden Threads – Creativity and Finding Your Muse
The Moon Project® – Above and Beyond Transformentary explores the power of inspiration in action. 
Filmed as a  3 part series, it demonstrates the three gifts of inspiration – the creative spark of curiosity, the transformational energy of courage and the positive impact of making a contribution – all leading to the achievement of excellence and results!
Above and Beyond defines the basis from which an individual, team or organization can develop a vision and plan for the future that fuels their inspiration and drive for excellence.
It's impact leaves each person and team with a compelling call-to-action to commit to the achievement of meaningful results for a positive impact.
We hope you enjoy and fully benefit from your experience with this film and choose to put curiosity, courage and contribution to work as you go above and beyond to your moonshot!
Click below to watch and enjoy all 3 parts of this inspirational and soulful series.
Above and Beyond Part 1:  The Power of Curiosity in generating new vision and innovation
Part 1 inspires individuals and teams to rediscover the power of curiosity in their life and work leading to new vision, innovation and progress.
"How are you curious? How are you inspired to be curious? How do you inspire others to be curious? Curiosity is the entry point to looking at possibility in your life." -Excerpt from Above and Beyond
Above and Beyond Part 2:  The Power of Courage Transforming challenges and resistance into new possibilities
Part 2 helps reinforce the role of courage in transforming obstacles, set-backs and challenges into opportunities for progress.
"The bigger the vision that our curiosity leads us to, the more important that second gift of courage becomes, because we need to have the courage to take action. Once we take action, one of two things is going to happen. We're either going to have things work out perfectly as planned, there's a flow, it all works, OR, there's going to be some obstacles in the form of resistance or adversity that we have to transform into strategies that we can take action on that lead to a successful result." –Adrienne A. Duffy
Above and Beyond Part 3:  The Power of Contribution: bringing the best of our self, energy and talents to the achievement of goals.
Part 3 helps individuals realize they can have a positive impact on their family, team, and organization's success by contributing their gifts and talents every day
"Contribution really comes into play when we bring the best of our talents and abilities forward towards those visions that our curiosity helps us to create." –Adrienne A. Duffy
"…curiosity and courage are the ways that you get in the game, but contribution really is the game." –Patrick J. Duffy
Listen to "Moments of Soul"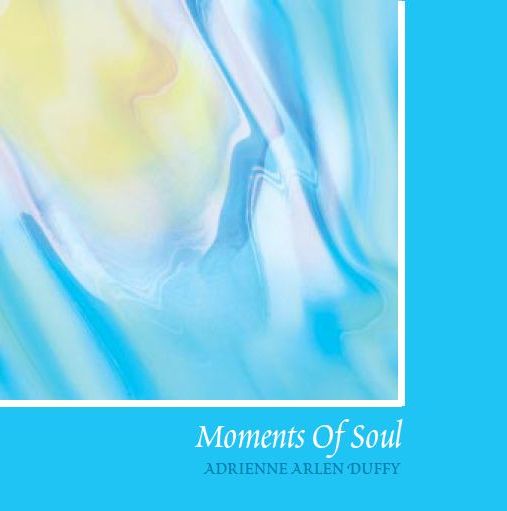 A Moment of Soul™ is a conscious moment when your spirit and soul are fully integrated providing a window to your future and the manifestation of your greatest gifts, talents and desires in the world. Immersing yourself in the beauty of Moments of Soul music is an invitation to listen and to hear your deeper Soul Sense calling.
Finding Your Voice was inspired by Martin Luther King's famous "I have a Dream Speech."  It was composed as a meditation to inspire listeners to follow their dreams and to have the courage to both find and let out their voices. I believe Dr. King's speech represents one of the most powerful "Moments of Soul" in history, and I am grateful to the Dr. Martin Luther King foundation for granting permission to use these powerful words in this composition.